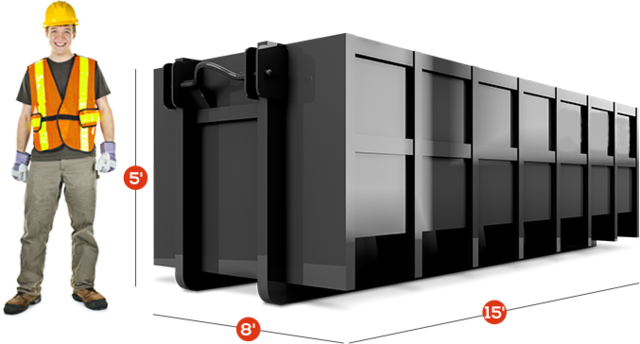 $295.00
Please call to order this item.

Size: 17'L x 8'W x 6'H
Days: Up to 7 Days
Rent Time Extension: $25/day
Ton(s): 0 Tons Included
Extra Weight: $92.50/ton
Description
Introducing our 20-yard metal recycling dumpster, the perfect solution for all your metal waste disposal needs! With a capacity of 20 cubic yards, this dumpster is large enough to handle even the biggest metal recycling projects. Our metal recycling dumpster is not only convenient but also environmentally friendly. By recycling your metal waste, you're helping to reduce your carbon footprint and conserve natural resources. So, whether you're a construction company, industrial facility, or just a homeowner looking to dispose of some metal waste, our 20-yard metal recycling dumpster is the perfect solution for you. This rental option is for up to 7 days. Extra days are charged at a rate of $25 per day.
Acceptable Materials:
Copper, Aluminum, Brass, Batteries, Stainless Steel, Steel, Appliances, and Electronic Waste.
Prohibited Items:
TV's, Monitors, Appliances containing Freon (Refrigerators, Freezers, and Air Conditioners) and any and all household trash.
***Please note that if prohibited items, non-recyclable materials, or any garbage are present in this recycling-only dumpster at the time of pick-up, an additional fee of $200 will apply and the dumpster must be emptied at the landfill.***