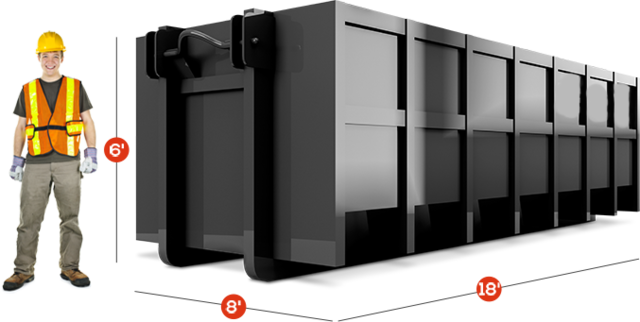 $545.00
Please call to order this item.

Size: 23'L x 5.5'H x 8'W
Days: Up to 7 Days
Rent Time Extension: $25/day
Ton(s): 0 Tons Included
Extra Weight: $92.50/ton
Description
Our 30 Yard Dumpster is for serious contruction jobs and whole-house clean outs. The back end features a swing-out door for easy access and it is short enough in height to allow items to be thrown over the top. This dumpster has the same volume as about 12 pick-up truck loads! This dumpster package includes pricing for 7 days and every additional day is $25 per day. Please note that this is a large dumpster and it may not fit in some driveways. This dumpster requires you to call our office for booking so that we can ensure it is a good fit for your job. Please note that when filled, this dumpster almost always exceeds our 2 ton allowance and will incur additional weight fees.