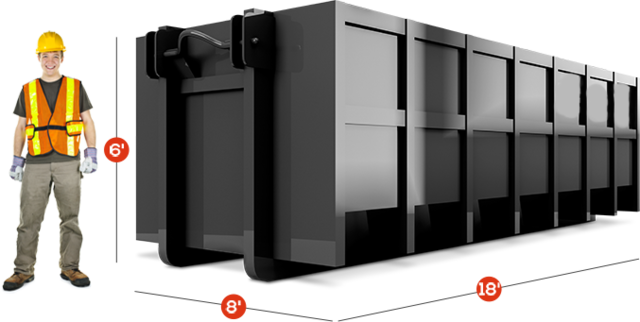 $595.00
Please call to order this item.

Size: 23'L x 8'H x 8'W
Days: Up to 7 Days
Rent Time Extension: $25/day
Ton(s): 0 Tons Included
Extra Weight: $92.50/ton
Description
Our biggest dumpster available! The 40 Yard Dumpster is for serious jobs that require the removal of large and voluminous items like insulation and tree branches. At over 7 feet tall and 23 feet long, this dumpster will require a lot of space and is not recommended for most residential sites. This dumpster is the same volume as about 16 pick-up truck loads! This dumpster is not available for online booking and will require you to call our office to ensure that this very large dumpster is a good fit for your job site.